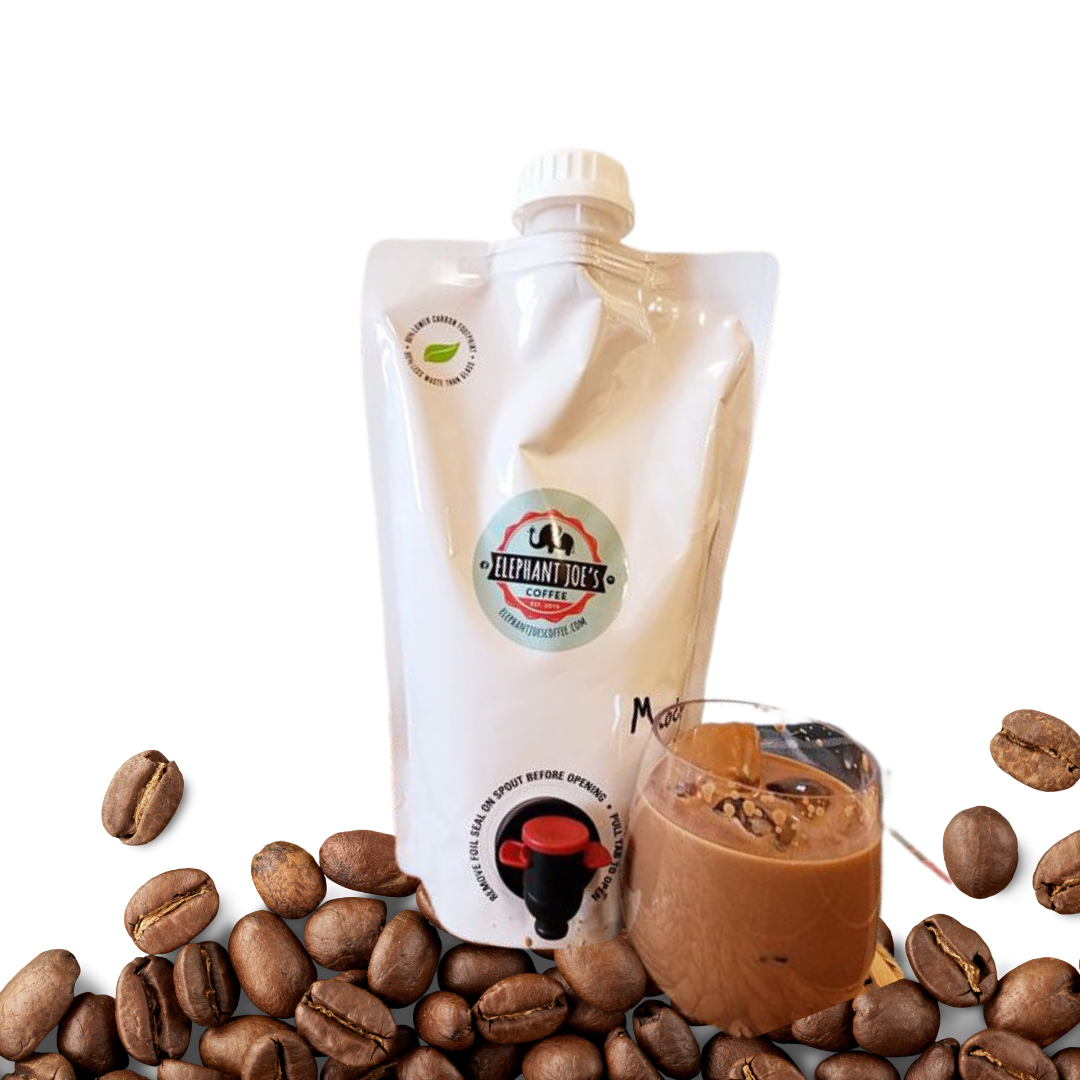 Delivery day!
New to EJ's coffee pouches? Here's the scoop!
Each pouch contains 5 – 16 oz drinks when served over ice.
Keep pouches refrigerated.
We recommend enjoying within 5 days of delivery.
Coffee Pouch Pricing:
$17 Latte or Chai Latte
$19 Flavored Latte
+$2 Additional flavor
+$3 Alternative milk (oat or almond)
$12 Cold Brew
$18 Cold Brew Concentrate
Available flavors: vanilla, hazelnut, coconut, raspberry, toasted marshmallow, peppermint, almond, caramel, chocolate, white chocolate, sugar free vanilla.
I need coffee beans, please! We've got you covered! $15 per 12oz bag.
Minneapolis Mud – Mid to Dark Roast. Whole bean or ground.
Scandinavian Blend – Mid to Light Roast. Whole bean or ground.
Decaf Columbia- Medium roast. Ground or whole bean.
Vanilla Hazelnut – Ground only
Espresso Blend – Whole bean
HELP! I have a special request or question!
Send us an email at elephantjoe
[email protected]
. We accommodate special requests the best as we can.